Cure Launcher

When you are battling a catastrophic or chronic medical condition it is best to know all of your treatment options. The best treatment may in fact be found through a clinical trial, but finding a study that fits your condition, your physical location and your goals is a daunting task.  CureLauncher is the ONLY clinical trial matching service that is simple, unbiased and completely personalized. It is simple because we translate all of the complex medical terms into easy-to-understand language. It is unbiased because we connect people to ALL enrolling clinical trials–we are not beholden to any pharmaceutical companies or other sponsors. And it is personalized because a relationship manager will support you throughout the entire clinical trial journey.   There is never any cost to you, so call us up at 1 (800) 488-6632 or visit our website CureLauncher.com to chat with a real live person to get started.
Surviving Beautifully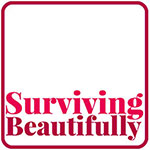 Surviving Beautifully was founded by a breast cancer survivor to provide expert answers for women with beauty and body issues during cancer treatment. Our aim is to give sophsticated, up-to-the-minute, compassionate and empowering advice from medical doctors and other experts. Our team includes renowned oncologists, radiologists, general and plastic surgeons, oncology nurses, complementary and complementary medicine practitioners, aestheticians, hair stylists, makeup artists, fitness experts, counselors, dermatologists, dentists, nutritionists and celebrity survivors. We provide advice on skin care, hair care, dental care, breast reconstruction, hair loss (alopecia), eyelash and eyebrow loss, nail issues, makeup application, physical fitness, nutrition, and wellness. We provide the information you need to survive your way. Every day.